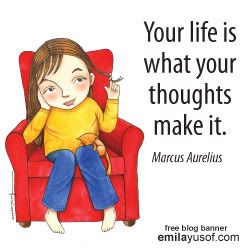 Don't feel sorry or bad about the negative things that have happened.
Learn from them and move on to make the best of 2012!
I end up year 2011 with knee injury which leads to ACL recon and MCL repair.. still am in post-OP rehab phase.. till when?.. With all of yr dua, I wish for a fast recovery. Ameen.
Good Things 2011.
1) Win healthy food contest (
CLICK HERE!)
Cake pan & cake tester still dlm bungkusan.. Bila nak beli oven?..
2) Attend Shape Workshop. Win Lucky Draw!.. LAdy Nur This Nick Name.. attracted Sarimah Ibrahim!.. Rebook goodies.. *love it! (
CLICK ME!
)
Funny Things 2011
1) Terpatahkan katil..hakhakhakkkk.. (
HUMM!
)
Sad Things 2011
Vacation 2011
Achievement 2011
Alhamdulillh... I have more good thinks rather than bad things!..
Paling sedih mestilah my knee injury.. Bad experience. I am used to the pain!.. Hari2 pon sakit.. But life goes on kan?.. LIBL dah x koser nak berfikir banyak.. seems like my family dah boleh accept my condition.. less stress!.. Alhamdulillh. Ada hikmah disebalik kejadian and I pray that Allah give me strength to move on!..
Bila org tanya mcm mana boleh putus urat?..
Humm..tuh cari pasal. (Sambil jebik muka..)
I hate this!.. Saya bukanlah peminat bola dan saya bukan pemain futsal hardcore!.. Few years back ada la saja2 main & training utk office kononneyrlah!.. Saja2 then semua pon x jadi!.. Saya busy dengan study.. yer my Master!.. Kalau tau nak jadi camnih, sure LIBL x mo main punya or main gitu2 jer.. tgk bola golek kan. Aperjerlah org nak kata... hidup nih x der yg kebetulan..semuanya dah ditentukan!..
Being fooled.. No comment.. I already rest this case. Cakap lebih tambah dosa. Allah itu adil!.. ~regards, Saya yg dizalimi!..
The best is I AM CERTIFIED! ... lama oooo nak abeskan 3 paper dah pernah kantoi.. fail pon pernah. Expired bagai.. Last year dah abeskan Master this year dah certified. Alhamduliullah.. So, what's next?
Long term tArget dah tercapai.. 2010.. Complete MA. 1011.. Certified.
So, blh tak rasa tataw nak buat apa..
New year Hijrah x sempat nak pk sbb tgh sakit tenat...
Roughly, next year plan..
1) I just want to recover soon.. At least.. back to work. I know.. recovery min 6 month...back to sport 1 year.. slow macam LIBL nih err..err.. doa org yg sedang sakit akan cepat termakbul kan.. Allah nak makbulkan doa saya!.. yer lagi satu doa yg belum termakbul.. Amin.. Saya juga mendoakan kawan2 yg menziarah saya & kasi semangat thru fb/sms/blog..
BFF.. Intan (help me a lot plg ptg ajar LIBL berjalan)... Nusaibah (always call me for an update..) .. Raihana (offer helping hand and vist me!.. terharu!. puding sago sedap!.. Semoga Nana & Firdaus dpt 2nd child in year 2012!) . Last but not least, my family.
2) Umrah ..suppose to be this year tp due to my condition may be 2013. Haji..ada tabung lain..salary deducted every month. InsyaAllah..akan sampi waktunya.
Mak cakap no more vacation after Bandung!.. What?.. Bandung.. Pls pray for my condition.. selamat pergi & balik. Berjalan melihat kehidupan.. melihat keagungan tuhan!.. Berjalan bukan just for fun tp untuk menilai & mentafsir mencari keinsafan!. Harap2 kaki nih kuat & x sakit.
3) New Job may be!. I work and I injured.. I got gastric.. I realized, Who Cares!.. Slave to your work!.. I choose what I want to be!.. A lecturer may be.. then boleh proceed with PHD. Kali nih may be saya dah bersedia!.. Lesson learned from this injury.. Baru kuar sepital dah kena hadap keje office.. kejam tak?.. Fikir balik rasa mcm tak percaya I can do it!..
Seriously bosan dengar cerita2 customer hampagas..system crash..stand by. Esp bila dah 2 bulan lbh MC.. cerita2 ini amat meloyakan.
.....hummm...... donno lah.... bosan jer life aku nih!.. I need beautiful lyric for my life... Aper ekk?... Sudahlah.. That's all.. Bye.. Happy New Year 2012..